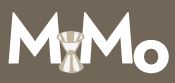 Is it really time for MxMo again?  Really?  Didn't we just do this like 2 weeks ago?  I could have sworn I just finished writing about Hurricanes and why Pat O'Brien's is not where to get them.  Well, too soon or not, it's time for another monthly foray into my pretend-life as a mixologist.
This month's round-up is being hosted by Save The Drinkers, who chose to give us a great deal of latitude on the topic of Local Flavors:
The idea is to post one of two types of drinks:

Option 1: Gather ingredients that are representative of the culture/geography/tackiness of your respective cities and make a drink with a truly place-based style. For example, huckleberries are native to the geographical area where I live, as are elderflowers, potatoes, and extremely conservative, closet-case politicians. (I'm just saying!)

Option 2: Dig up an old drink that came from your city and revive it! If you can find the original bar, that would be even more interesting.
Seems simple enough.  I happen to live in Orange County, California.  Home to – well – oranges, strawberries, watermelon, and a psuedo-Hollywood vapid lifestyle underscored by a button-down corporate culture lead by a maniacal company with a mouse as its mascot.  Let's just say there were a few different directions I could go with this one.
I sat around discussing the possibilities with my brother.  Strawberries are out of season, oranges sound a tad obvious, and while watermelon does sound intriguing, I live alone and that's a lot of leftovers.  My brother, ever the helpful gent, suggested, "Do a cocktail but 'Disney it up'…you know, no booze, all syrups and mixers and water, and then charge $14 for it!"  I know he was joking, but there seemed to be something deviously cool about this idea.  A cocktail inspired by the driving force behind much of what has come to define Orange County.
Having already stated that I didn't want to actually use oranges, I decided instead to go with liquors and liqueurs that would lend an orange flavor to the drink on their own.  I stared at my rum shelf and the rum choice was all but obvious.  I had to use the Pyrat XO rum.  It has strong orange notes to it, as well as that semi-industrial, unrefined pot-still flavor that you find in some rums.  The combination of the two, while quite tasty in some drinks, manages to give the rum a rather "manufactured" rather than "crafted" taste.  That was perfect for what I wanted to do.
Now that I had my base spirit, I needed a concept.  I'm bad at concepts.  I tend to drink 2-ingredient cocktails or sip rum neat because I'm lazy and it requires less thinking and actual work than what, say, Rick does.  I pondered the kind of drinks associated with Southern California.  I thought of Bloody Marys, Margaritas, Beverly Hills Iced Teas….and then lightning struck my brain.  Using the Beverly Hills Iced Tea as inspiration, I moved on to my other ingredients: orange liqueur (more orange!  MORE!!), agave nectar, and champagne.
I didn't have any champagne, but before running out to the store to buy some, I figured I'd give the rest of the recipe a test run.  I mixed together the ingredients, poured over crushed ice, and topped with soda just to give it a little bit of the effervescence that I was going to get from the champagne.  The drink actually wasn't bad.  It wasn't great, but it had all the elements I was looking for.  It was orangey, it had a psuedo-manufactured taste to it, and it was somewhat light.  The agave nectar gave it some tanginess that I thought was pretty good – plus it was agave in SoCal – I'm a genius.  It still wasn't quite right for a $14 House-of-the-Mouse cocktail.  So this morning I ventured out to the store and secured a small bottle of brut champagne, and the one thing I thought was missing most from the night before: mint.
Everything in place, I set about mixing my new creation: The Tragic Kingdom
Tragic Kingdom

1 oz Pyrat XO Rum
.5 oz Orange Liqueur (Clement Creole Shrubb)
.5 oz Agave Nectar
2 dashes bitters (Angostura)
14 mint leaves
Champagne

Combine rum and mint leaves in a shaker and muddle well to release the menthol into the rum.  Add orange liqueur, agave nectar, bitters, and ice and shake.  Strain into a cocktail glass, half-filled with crushed ice.  Top off with champagne, garnish with a mint sprig.
Once completed, I gave the drink a quick stir to better mix in the champagne, and took a sip.  The drink was actually pretty darned good.  It had plenty of the orange flavor to it, but it was balanced fairly well with the mint and the champagne.  I handed it to a nearby victim – err – mother, and almost didn't get my glass back.  It was light and refreshing, and far too good to actually be anything that they'd really serve at the theme parks (if they served cocktails at the theme parks).
Thinking that these ingredients might be a bit high-brow for what they would serve at the resort, I tried to cheapen it up a bit, substituting Sailor Jerry for the Pyrat, and orange curacao for the Shrubb.  While I don't think that the curacao substitution was particularly harmful, the swap for the Sailor was fatal.  The drink was just not that good.  In fact, it was so far below the original recipe, that while shaking the crushed ice out of the blender, the glass jumped up and smacked itself on the blender, sending a large piece of broken glass skittering across the counter.  The drink (once remade sans-glass) was sweet in all the wrong ways, and left a rather odd aftertaste in the mouth.
No, the first time seemed to be the charm.  This drink (which I'm currently sipping again) is actually a pretty good summer drink: light and citrusy, with that curious tanginess from the agave nectar and the refreshing effervescence of the champagne.  In a way, I think it kind of captures the odd mixture of the local cultures, and the facade of manufactured refinement that these former agricultural towns try to hard to put up.  And, in the end, just like OC itself, it turns out to be pretty darned enjoyable.  Of course, it won't really capture OC unless someone will start paying me $20 for one of these bad boys.  Any takers?
Be sure to check out Dood's other Mixology Monday entries