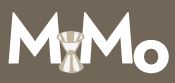 Mixology Monday bears down upon us once again.  For this month's musings on mixological mania, Doug from the Pegu Blog has selected a theme of "made from scratch."  A month requiring that the drink submitted use homemade ingredients of some sort?  This month seemed like it would prove challenging.
I don't make a lot of my own ingredients.  Call it sloth, a lack of talent, the result of living in a place where I can buy just about any ingredient I want without too much hassle…I just don't often find the drive to make my own cocktail ingredients.  This being for MxMo, however, I figured I'd give it a shot.
I had originally intended to make up a batch of ginger beer, however a bit of a time crunch combined with the aforementioned sloth cost me any chance of doing so.  I thought about my options and realized that I had numerous rum infusions scattered about my shelf.  I greatly enjoy making infusions.  I tend to do two at a time at least once a quarter.  Oddly enough I don't actually ever drink them though.  I tend to take them with me to parties as a gift for the host and people seem to really like them.   I figured this would be a good time to break out of that and finally use something I had made.
I had to choose a flavor first.  My current infusions include "Mulled Apple Cider", blackberry, plum, oak-chip, strawberry, pineapple, and Asian pear.  I figured that I ought to be able to come up with one semi-interesting cocktail out of those.  In the end, I decided to work with the strawberry.
L'amour de Fraise

3 oz Strawberry Rum
1 oz Rum Cream (used El Dorado Rum Cream)
1 tsp Allspice Dram
2 dashes Orange Bitters
1 egg white

Shake with ice until good and frothy.  Strain into rocks glass over ice.  Dust with fresh nutmeg.  Garnish with a strawberry.
This drink is light and frothy with a subdued strawberry flavor to it.  It's not overtly sweet at all.  I really enjoyed it…to the tune of having 2 of them after settling on the recipe.  The egg white adds a good healthy body to the drink, helping to mellow the sweetness of the cream and strawberry flavors.  If one was desirous of a stronger fruit flavor, strawberries could easily be muddled into the drink, or you could try using a touch of strawberry syrup. 
I took the strawberry garnish used in the drink in the picture and smashed it up with a bar spoon and stirred it into the drink and was fairly pleased with the result.  The drink took on a bit more of a pink hue and the flavor stood out a touch more without being overpowering.  If anyone takes the time to make this drink with either muddled strawberries or strawberry syrup, I'd love to hear how it turned out.