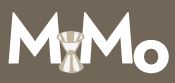 I know things have been a little quiet around here lately, but I assure you that these still waters are running deep.  In the meantime, another Mixology Monday has come upon us.  This month's theme – "The First Time" – is brought to us by LUPEC-Boston.  To wit:
This event was inspired by a chance encounter I had with an almost-famous Christian rock musician who, at age 32, had never had a cocktail. "I'd like to try one sometime," he said, "What do you think I should have?"

It's an excellent question, and one I though best vetted by wide audience of experts: What drink do you suggest for the delicate palate of the cocktail neophyte? Something boozy and balanced, sure – but one wrong suggestion could relegate the newbie to a beer-drinker's life. To which go-to cocktails do you turn to when faced with the challenge?
Such responsibility!  I don't often introduce people to drinking altogether.  People generally seem to find their way to me after they've experienced the wonders of rum in simple drinks like Rum and Coke or possibly even a daiquiri.  Rum seems to be one of the gateway spirits when people begin their trek down the path to true cocktail enlightenment (assuming they start the trek).  It seems that just about any 21 year old that finds themselves in front of my home bar tells me how much they love rum, followed by the long list of "jungle juice" style concoctions that they seem to adore.
I was home sick today, and I found myself chatting with my 20-year-old cousin, who will finally be set loose upon the bar scene in Seattle in July.  While we talked about my imminent death from this flu of obvious Martian origin, I began contemplating what I would make for my cousin the first time she came to visit me and my rum-laden home bar.  Something sweet, but not too sweet.  Something with a bit of citrus, and probably some lime.  OK, so I just described 90% of all rum drinks.  I figured a Missionary's Downfall would be a bit much to start, so why not a classic?
2 oz White Rum (used Oronoco)
1 oz Simple Syrup
.75 oz Lime Juice
2 sprigs of mint
2 dashes of bitters (optional)
Soda

Take the leaves off of one of the sprigs of mint and put them in your mixing tin along with the simple syrup and the lime juice.  Muddle the mint gently.  Add the rum and some ice and shake well.  Strain (you should double-strain) into a glass filled with cracked ice.  Top with soda, garnish with the remaining mint.
It's hard to go wrong with introducing someone to a Mojito.  It's a wonderful summertime drink, and a classic.  When made correctly it is just sweet enough to be refreshing, especially with the effervescence of the soda and the lovely menthol aromas and flavors from the mint.  You'll notice that my picture is not of a drink that is completely clear, and this is because I like to add a touch of depth to the flavor by adding a few dashes of bitters (as per Dale DeGroff).
Be sure to check out Dood's other Mixology Monday entries