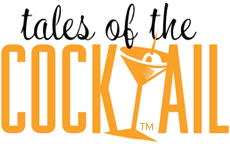 July has come around once again and Tales of the Cocktail is upon us.  Every year bartenders, brand representatives, cocktail luminaries, and a rag-tag collection of cocktail nerds enthusiasts bloggers descend on New Orleans for 5 days of intense cocktail education and consumption.
Subjects vary from how to operate as a beverage program consultant (that person building the drink menus you fret over in the bar) to what people drank in the 17th century to the science behind shaking your drink.  The parties and drinks continue nearly non-stop for the full run of the convention.  You're unlikely to wander into any bar in the city without running into a cadre of people who take their drinks and their drinking very seriously.
I find myself this evening, sitting in my room at the house being rented by the Cocktails and Spirits Online Writers Group for the week as we wrap up our own conference (Drink.Write 2009) for our members, girding myself for the equivalent of mortal combat with my liver and brain as both are assailed with information, technique, trivia, and lots and lots of alcohol.
Whereas last year was a show nearly bursting at the seams with rum-themed events, this year's pickings are a little slimmer on that front.  That's allowing me to wander into more diverse subjects such as those I've mentioned above, as well as a few on sugarcane spirits, naval spirits, and maybe visit a bar and restaurant or two.
I will do my best to keep everyone updated on Tales and how it goes, but for the best blow-by-blow account, check out our group blog, TalesBlog, and follow me on twitter.  And if you happen to be at Tales this year, be sure to hunt me down and say hi!