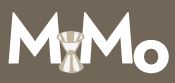 My how the months do fly by.  It seems like I can't go a week without it being a month later these days.  It seems it was only yesterday that I was writing my rum entry for Mixology Monday…but maybe that's just because I write about rum all the time.  Nah, that can't be it.
This month's topic, hosted by the Scofflaw's Den, pushes me a little further from my comfort-zone: bourbon.  Yes, that United Statesian of United Statesian spirits, forged in Kentucky from the corn of the gods who sit upon Mount Sometallmountaininkentucky.  Bourbon…it's what real men drink…when they're not drinking rum.
I scoured through my various recipe books for a decent recipe to try.  I had a cold over the weekend, and on Sunday I really wanted to avoid leaving the house if possible, so any recipe candidate had to be something for which I already possessed all of the ingredients.
You'd think that, having a cold, I'd have a refrigerator full of fresh fruit juices to help fight off the dreaded rhinovirus.  It's a fair assumption.  It turned out to be wrong…I had finished off the last of my OJ early Sunday morning.  No juice.  This ruled out quite a few bourbon-based drinks that included rum, and let's be honest here, I can't write an entry that excludes rum.  No Tropical Itch, no Mississippi Punch…and a lack of mint meant that there would be no Manilla Hotel Julep.  I began to worry that I was in trouble (and yes, I'm picking up on a theme: my bar is never properly stocked with juices…ever.  I need to work on that).
I turned to the Internet for more suggestions and finally found something for which I had every ingredient:
The Sherman Cocktail

1.5 oz Bourbon
.5 oz Port
.5 oz Jamaican Rum
1 dash Angostura Bitters
1 dash Orange Bitters

Add to mixing glass over ice and stir.  Strain into cocktail glass and serve.
Seemed simple enough, and it met my 2 requirements of requiring rum and no ingredients not already in my possession.  We had a winner, and I went to work at mixing and pouring and tippling.
The drink wasn't bad at all.  All of the elements were there…the bourbon and rum played every nicely together, and the richness of the port (I used a Sandeman Tawny) came through at the end of the drink, smoothing out the edges of the bourbon (Maker's Mark in this case).  While I sipped, I chatted away with a few friends about the drink and what I liked about it.
Then an idea gripped me.  There was something that this drink could use…another ingredient that could take this drink from "pretty good" to "pretty friggin awesome" if it were done right.  I've mentioned on this blog several times that I'm an insufferable tinkerer…you can't give me anything that is modifiable and actually hope that I won't then modify it.
I finished off my first Sherman, and then strolled into the kitchen and opened the liqueur cabinet (no, that's not a typo…I have a cabinet just for liqueurs, right next to the non-rum liquor cabinet).  On the top shelf sat that which I sought: Clement Creole Shrub.  Some of you may remember this liqueur as Jay's choice for "Best For Sipping Neat" in his exhaustive search for the best orange liqueurs.  It's a personal favorite of mine…and the orange flavor seemed like it would be a terrific compliment to the rest of the drink.
I once again added ice and various spirits to my cocktail shaker, this time including a half-ounce of the Creole Shrub, and then poured myself a drink.
It was good…but it wasn't right.  The shrub has such a strong flavor to it that the half-ounce turned out to be too much.  I set the drink aside and mixed again, this time going with only a quarter-ounce of the shrub.  This time, we hit paydirt.  The drink was smooth and rich.  Not a dry drink by any stretch of the imagination, but the stronger orange notes seemed to smooth out the edges of the bourbon and rum, while still blending cleanly with the rich port flavor.  This is a drink that I can easily see becoming part of my regular imbibement rotation.
Now I just need a name…