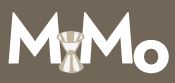 "The time has come," the Dood did say, "to talk of many things. Of rums and spice and MxMo posts – of muddlers and slings!"
Once again Mixology Monday has crept upon us. This month's installment (round THIRTY FOUR) is being hosted by Craig Herman at Tiki Drinks & Indigo Firmaments. Craig, being something of a fan of tiki, and this being the season of spiced cakes, punches, and nogs, it's not much of a surprise to find that our topic for this month is spice.
I had originally planned on submitting two drinks this month, a holiday drink that I've discussed once before, and a creation born out of a dare involving Sriracha sauce. Unfortunately (or maybe fortunately) I wasn't able to complete a workable sriracha recipe in time for this month's MxMo…*EDIT* – until now!  If you want to see what else was rattling around in my brain, head on over to check out my experimental New York Rooster.
What I was able to do was return to one of my favorite drinks during the holidays. When the weather turns cold (admittedly "cold" for me means anything below 68 degrees Fahrenheit) and damp and colored lights begin to appear on houses everywhere, it's time for some hot apple punch.
Mulled Apple Punch

4 parts apple cider (soft cider)
2 cinnamon sticks
8 cloves
2 tsp fresh allspice
1 tsp fresh nutmeg
1 tsp honey
1/2 tsp vanilla powder
1 section fresh orange peel
2 parts gold rum
1 part spiced rum

Using a saucepan, pot, or crockpot, mix all the ingredients except for the orange peel. Heat the mixture over low-to-medium heat for about 5 minutes. Twist the orange peel over the cider to release the oils and then drop the peel into the pot. Add the rum, and continue to heat for approx. 15-20 minutes, or until your kitchen and surrounding rooms smell like warm apples and cinnamon.

To serve, pour the cider into a cup, leaving room to add another ounce of either gold rum or even spiced. Garnish with a cinnamon stick and an orange peel twist.  Unlike the picture, you might want to consider serving in a cup with a handle.
I absolutely love making this. If you're a fan of apples and spices, this recipe is just fantastic. You're entire house ends up smelling of apples and holiday spices. It's a terrific punch to keep around for parties, or just to have if you're feeling a bit of a chill.  I recommend using a tea ball or wrapping the spices in cheesecloth so that you don't have to filter every glass you dish out.
I like to spike my glass with about a half ounce of gold rum and a half ounce of spiced rum. I prefer to use the drier spiced rums, so I generally either reach for the Foursquare Spiced or the Old New Orleans Cajun Spiced rum.  The orange accents from the peel play really well with the spiced apple and it's a flavor boost that I enjoy so much that it just had to be added as a garnish.
I know some of you are wondering why I don't just call this "apple cider".  It's in deference to a friend of mine in the UK who has found the US use of the word "cider" for anything that we wouldn't consider "hard cider" objectionable.  Then again, seeing as how I'm taking the "soft" cider and hardening it up a bit with rum, I suppose I could call this cider without breaking too many rules.
Regardless of whether you would call this cider or punch or "how I make it through work every day", this is a great holiday tradition that I'll be enjoying repeatedly until football season is over and the weather has returned to being reasonable.