Daiquiri #2

2 oz Gold Rum
.75 oz Lime Juice
3 Dashes Curacao
1 tsp Orange Juice
1 tsp Sugar

Shake with cracked ice and strain into a chilled cocktail glass.
The Daiquiri may be THE sacred cow of rum mixology.  It is the drink that a rum connoisseur insists be made correctly without any sort of fiddling or funny business.  The Daiquiri is serious business.
In Cuba during America's Great Mistake (read: Prohibition), the Daiquiri may have been even more than that.  It has become a lifestyle, and one that spawned lots of creativity.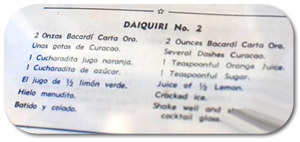 At Floridita, in Havana, the bartender known as El Constante Grande built an entire menu of daiquiri drinks.  Not the fruity, frozen concoctions that you get served out of a Slurpee machine on Bourbon Street or the Las Vegas Strip, but serious tweaks on the world's most perfect drink.
In the Floridita Bar Guide each of these variations were merely numbered.  The original Daiquiri was #1, and there were versions up to #4.  Over time, a few of these grew to earn their own names.  The Daiquiri #3, made with a touch of Maraschino liqueur and grapefruit juice, became known as the Hemingway Daiquiri.  The #3 eventually earned itself the moniker of the Floridita Daiquiri.
For some reason the #2 never earned itself a nickname.
Actually, since trying it, I can understand why that is.
Where the #3 and #4 Daiquiris are perfectly balanced and can – at times – feel fully superior to the original titan, the #2 just seems off somehow.  The orange flavors don't seem to like playing with the lime and the gold rum.  Granted, I don't have the 1930's-era Bacardi Carta Oro that Big Constante called for, but my first few attempts at making this drink didn't blow my socks off.  It was just a drink.
Suggested Rums:
There were a few things I found that worked better than others.  For one thing, I don't recommend just any gold rum.  I'd reach for something with some age on it, and preferably something with a bit of viscosity and a decent body to it.  I found that Zaya and Santa Teresa 1796 were both especially good matches for the orange and lime blend in the tin, taking the drink from passable to enjoyable.
All in all, I'd still skip over this one and head directly to the #3 and #4 or just stick with the original.  It does give me some interesting ideas on directions the Daiquiri #2 could go, other than just down my gullet.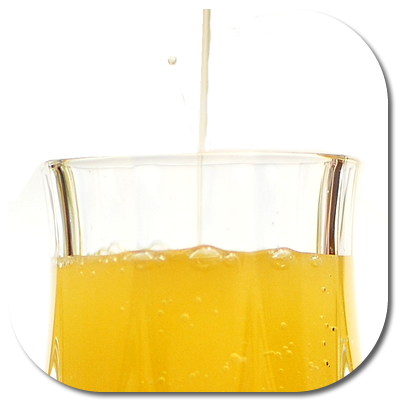 Question of the Day:
Have you ever had a Daiquiri #2?