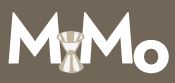 It's Mixology Monday again, and this month's topic was a tough one for me.  I missed last month's MxMo and swore I wouldn't miss the May MxMo, hosted by Chuck Taggart over at the Gumbo Pages.  Of course, when I made that plan I wasn't considering the fact that on the eve of the deadline I'd be returning from spending the previous week in Miami for the first annual Rum Renaissance show.  I'll have more on the show later this week, but – since Chuck is a good friend and someone who will tease me mercilessly if I don't participate (and since I'm hosting next month) – for now let's get to Mixology Monday: Amaro!
Amaro is an Italian liqueur that is full of herbal bittering agents.  In fact, amaro is Italian for bitter. The strongly-flavored liqueur is typically consumed as a digestif, and is rather atypical to find in a glass here in my own home bar.  Don't get me wrong, I think amaro can be amazing in drinks, but I typically drink rum (go figure) and find that I really don't know that many rum and amaro recipes off of the top of my head.
Earlier this month I was perusing the various cocktail blogs, as I am wont to do, and stumbled across something amaro and rum-related.  It seems that during Paul Clarke's many adventures in New Orleans, he was served an original cocktail by Chris Hannah of Arnaud's French 75 Bar – the Bywater Cocktail.  I won't simply recreate Paul's article, but I will say that the drink really caught my attention and I decided to go home and make one that night.
I don't recall what I ended up doing that night, it was either related to basketball or bicycling or possibly neither of those things – but whatever it was, I didn't make the drink.  Fast-forward to today and my complete missing of Chuck's deadline, and I found myself trying to remember when and where I had seen the rum and amaro cocktail that had seemed so appetizing.
The Bywater Cocktail (by Chris Hannah)

1.75 oz Aged Rum (used Appleton Estate Extra)
.75 oz Green Chartreuse
.5 oz Averna Amaro
.25 oz Falernum (used RumDood Falernum #2)

Combine all ingredients in a mixing glass with cracked ice and stir for a good 20 seconds.  Strain into a chilled cocktail glass or coupe.
As you can see in the photo, my insufferable need to tinker (and add color to drinks) led me to add a twist of lime to the drink.  The lime lightens the drink just a touch, but the cocktail retains its inherent rich, herbal flavor.  The bitterness is just perfect, balanced by the sweetness of the falernum and the rum.  I used Appleton Estate 12 Year Old, and Chris Hannah recommends Cruzan Single Barrel, but I think most good aged rums will work in this cocktail, so pick the rum that most suits your tastes.